The digital landscape is evolving at an unprecedented pace, driven by the transformative power of AI. Microsoft is at the forefront of this technological revolution, integrating AI-powered "copilots" into its products to simplify tasks, enhance productivity, and deliver personalized experiences. The most recent Windows 11 update, version 23H2, brings forth a host of exciting features that redefine how we interact with technology.
Introducing Microsoft Copilot: Your Everyday AI Companion
Microsoft has been diligently working on integrating AI-powered copilots into its widely used products, such as GitHub, Microsoft 365, Bing, and Edge, to make everyday tasks more efficient and user-friendly. The result is Microsoft Copilot, an everyday AI companion designed to enhance your digital experience.
Copilot leverages AI to provide context-aware assistance, incorporating data from the web and your work activities on your PC, all while maintaining a strong focus on privacy and security. It seamlessly integrates into Windows 11, Microsoft 365, and web browsers like Edge and Bing, offering a unified experience that adapts to your needs.
With the release of Windows 11 Update 23H2, Microsoft Copilot is taking its first steps, becoming available as a part of the free update starting on September 26. It will also extend its capabilities across various Microsoft applications, offering a comprehensive experience that covers all aspects of your digital life.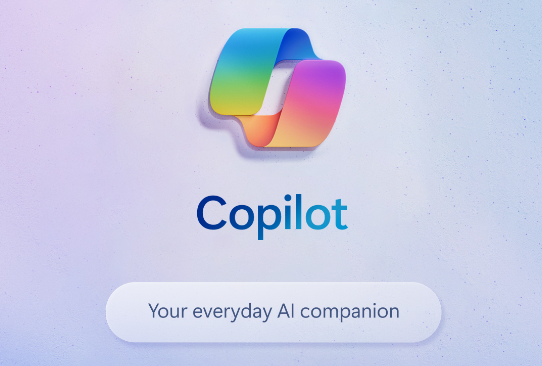 https://www.youtube.com/watch?v=5rEZGSFgZVY
What's New in Windows 11 Update 23H2
The latest Windows 11 update, 23H2, brings over 150 new features, enhancing your digital experience in remarkable ways. Here's a glimpse of what you can expect:
1. Copilot Integration
Copilot is seamlessly integrated into Windows, providing assistance across various tasks and apps, making complex tasks simpler.
Read 
2. AI-Powered Enhancements in Built-In Apps
Paint: AI enhancements in Paint, including background removal, layers, and the preview of Cocreator, bring generative AI power to the app.
Photos: AI enhancements include Background Blur, content-based photo search, and location-based photo search, making photo editing and organization easier.
Snipping Tool: Enhanced text extraction, text redaction, and audio/mic support for screen capture improve your content creation.
Clipchamp: Auto compose and scene suggestions for effortless video creation.
3. Enhanced Notepad
Notepad now automatically saves your session state, allowing you to pick up where you left off without interruptions, even after closing the app.
4. Modernized File Explorer
The File Explorer receives a modernized design, making it easier to access and collaborate on content. A new Gallery feature simplifies photo collection access.
5. Accessibility Improvements
Windows 11 continues its commitment to accessibility, introducing new text authoring experiences, voice access, and natural voices in Narrator.
6. Windows Backup
Windows Backup streamlines the process of transitioning to a new Windows 11 PC, transferring files, apps, and settings seamlessly.
Bing and Edge: Redefining Web Interaction
Bing and Edge are also getting a boost with Windows 11 Update 23H2. These web platforms are leveraging advanced AI capabilities to deliver personalized, context-aware experiences:
Personalized Answers: Bing will use your chat history to provide more relevant results, helping you make informed decisions.
Copilot in Microsoft Shopping: Bing will assist you in online shopping by asking questions to provide tailored recommendations.
DALL.E 3 Model: Bing Image Creator now uses the DALL.E 3 model from OpenAI for more accurate and beautiful image creations.
Content Credentials: A responsible approach to generative AI, adding invisible digital watermarks to AI-generated images for authenticity.
Bing Chat Enterprise Updates: Expanding the capabilities of Bing Chat Enterprise, adding multimodal visual search and Image Creator.
Transforming Work with Microsoft 365 Copilot and Bing Chat Enterprise
Microsoft 365 Copilot, a powerful AI assistant, is set to become generally available for enterprise customers on November 1. It empowers users to streamline their work, combing through emails, meetings, chats, and documents, making complex tasks more manageable. Bing Chat Enterprise also receives updates, enhancing creativity and productivity in the workplace.
Unleashing Personal Productivity and Creativity with Designer and Copilot in Microsoft 365
Microsoft 365 introduces Designer, a creative tool that uses AI to assist in creating stunning visuals and designs. It will be powered by OpenAI's DALL.E 3, enabling generative image expansion, filling, and erasure. Designer will also integrate with Microsoft 365 Copilot, providing personalized design suggestions.
In conclusion, Windows 11 Update 23H2 is a testament to Microsoft's commitment to delivering AI-powered experiences that transform the way we interact with technology. The inclusion of Copilot, AI enhancements in built-in apps, and improvements in Bing and Edge, combined with the seamless integration of Microsoft 365 Copilot, demonstrate Microsoft's vision for a more efficient and creative digital future.
Read more: